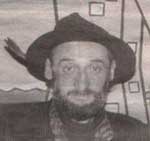 Chicha (Ivan Plehan)
Age: 48 g.
Build: slim
Nose: appropriate
Eyes: sky blue
Hair : messy
Beard: yes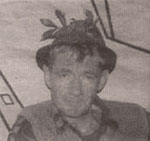 Chita (Stanko Hrenovic)
Age: 54 g.
Build: short
Eyes: steel grey
Hair: salt'n' pepper
Beard: shaved
Hunting hat: yes

Description:
Single, self educated electrician and el. engineer, construction worker, worker and farmer, musician (virtuoso on accordion).
Destription:
Divorced, steels chicken on the side, poacher, musician. A couple of years ago defected to Peščenica of president Željko Malnar.
Special skills :
imitates sounds of nature, sounds of dogs, cats, racing bird, etc...
Special skills :
cameleon (nose assumes the color drinking spirits)